Stay With Us
Kick back in a light and airy double room or one of our two suites. All have sea views, Cornish art on the walls, every creature comfort you could wish for and fabulous bathrooms.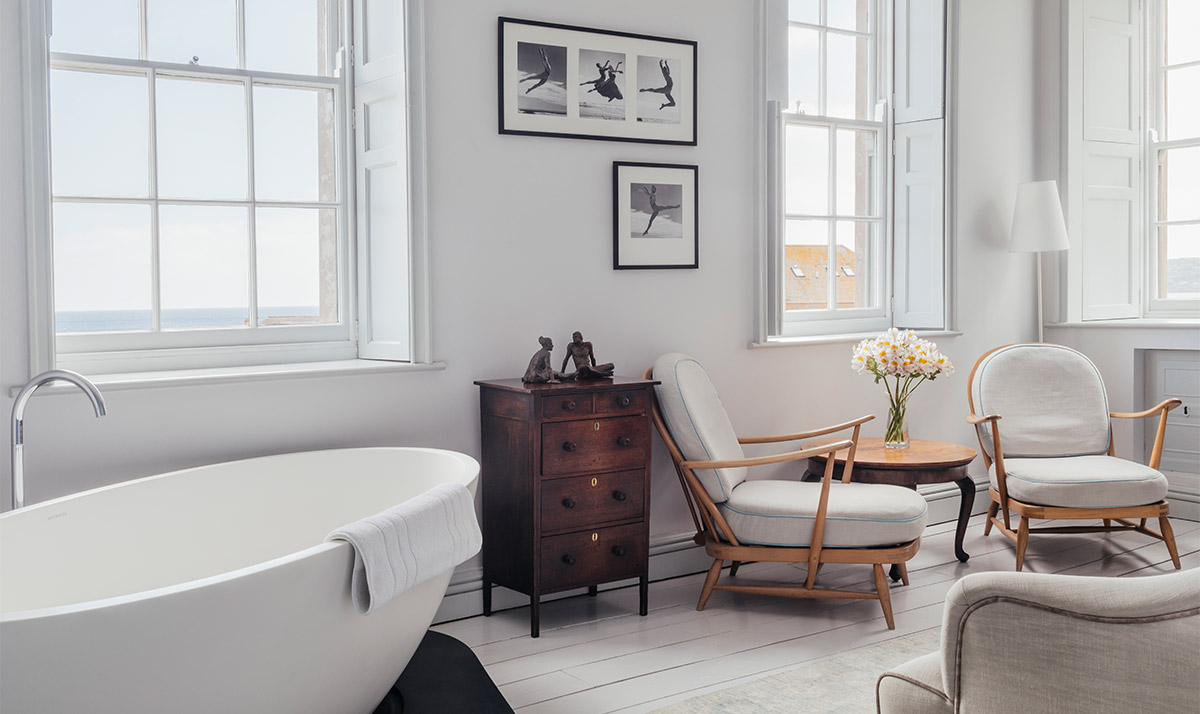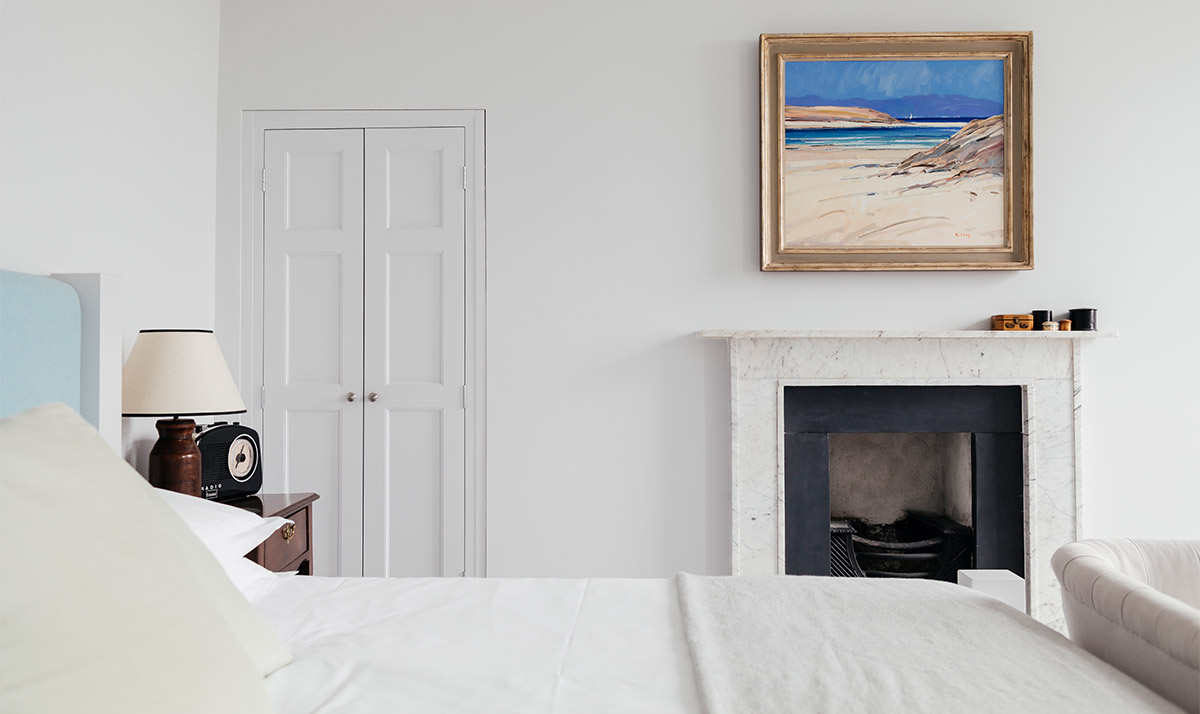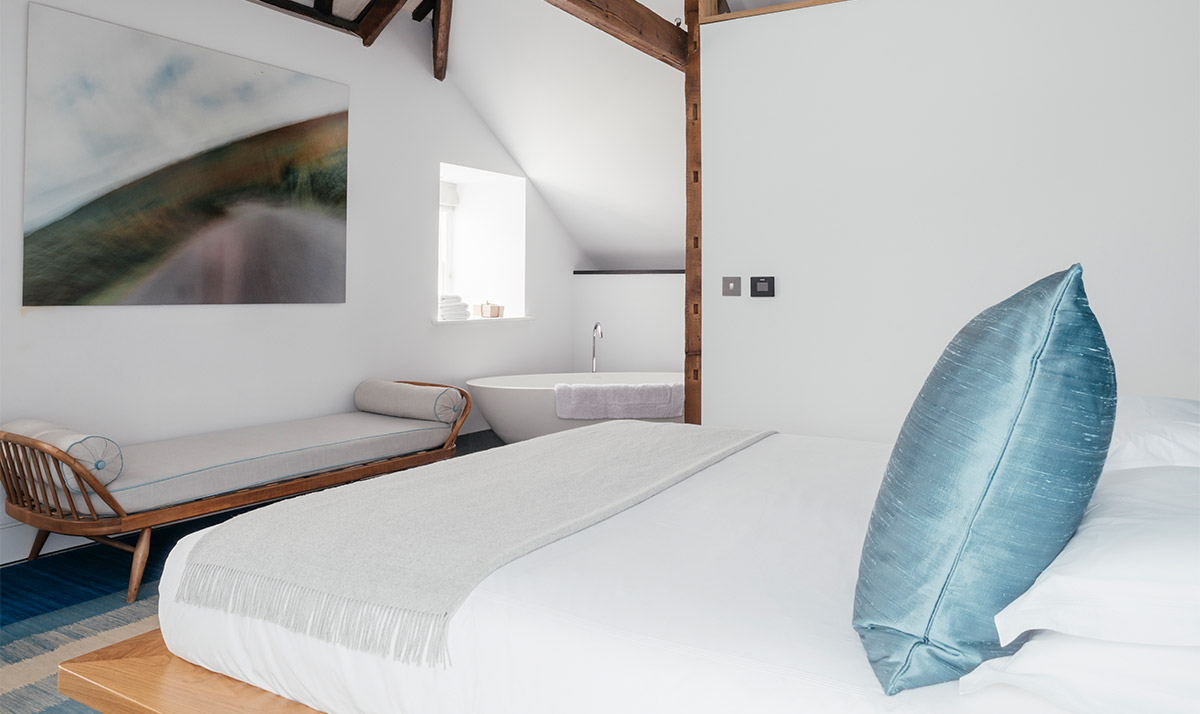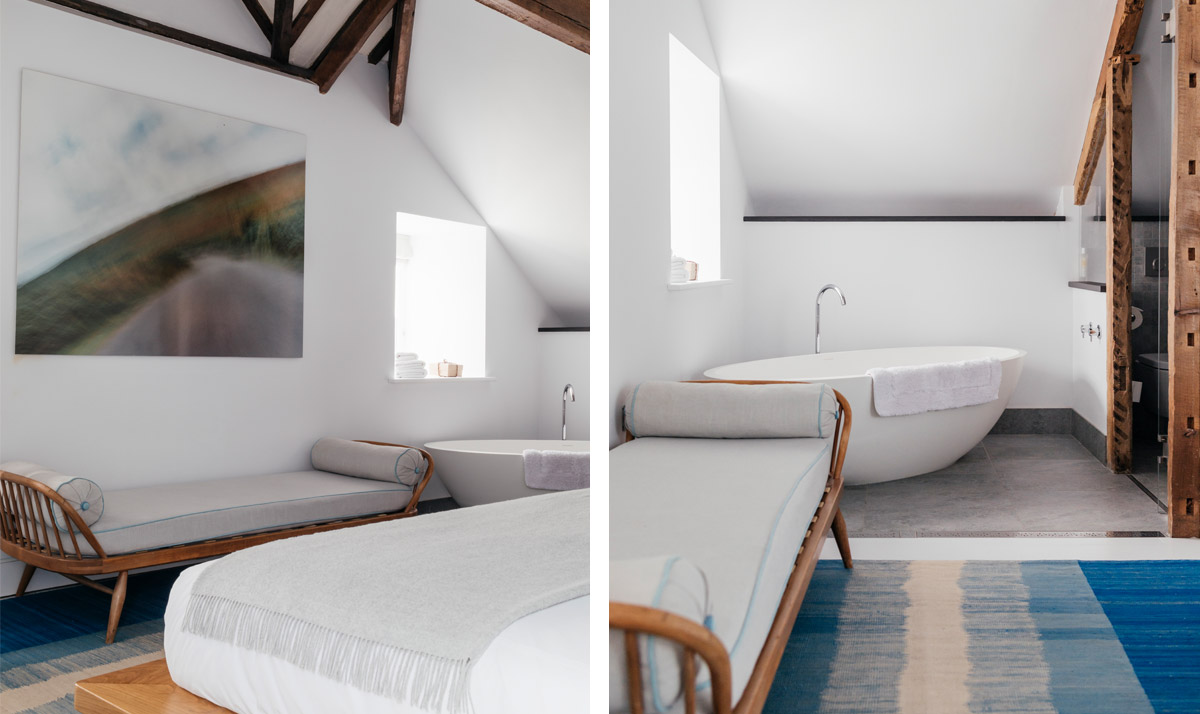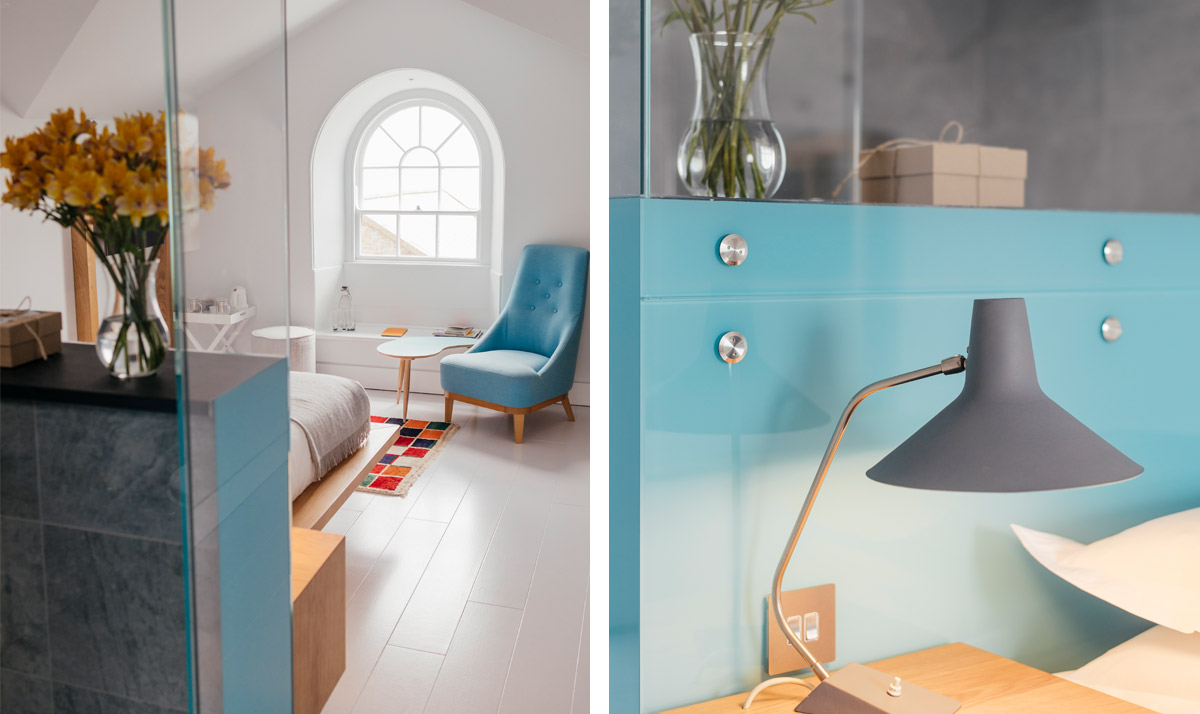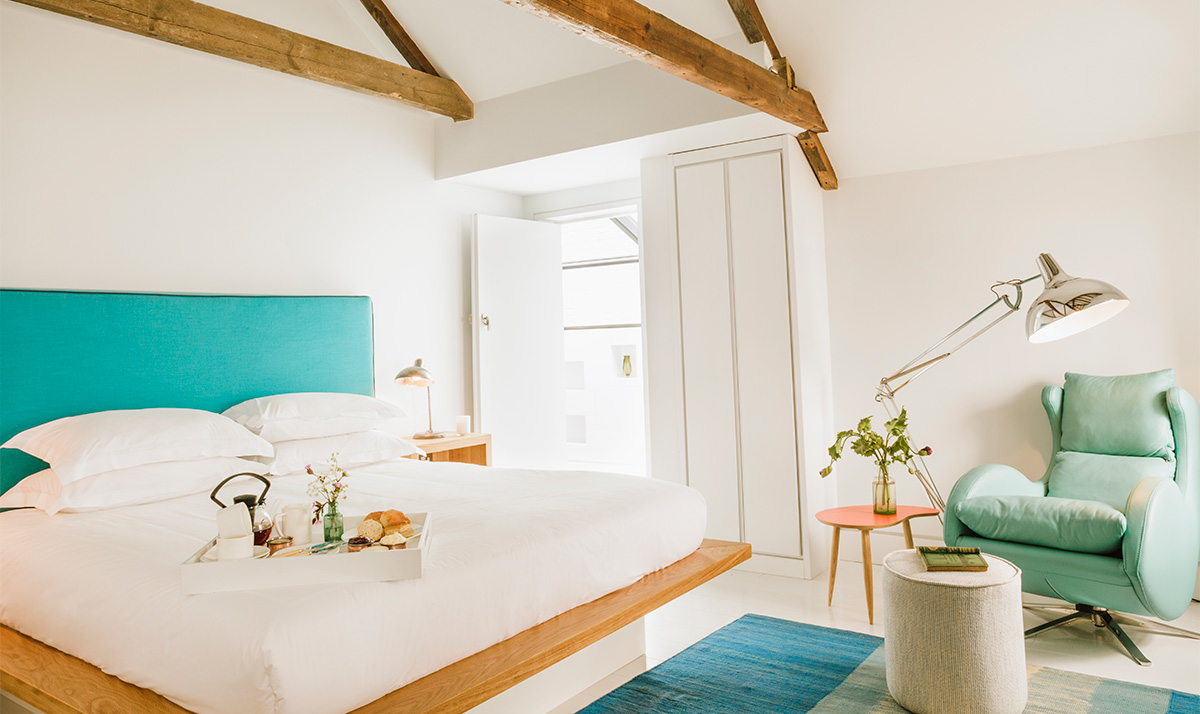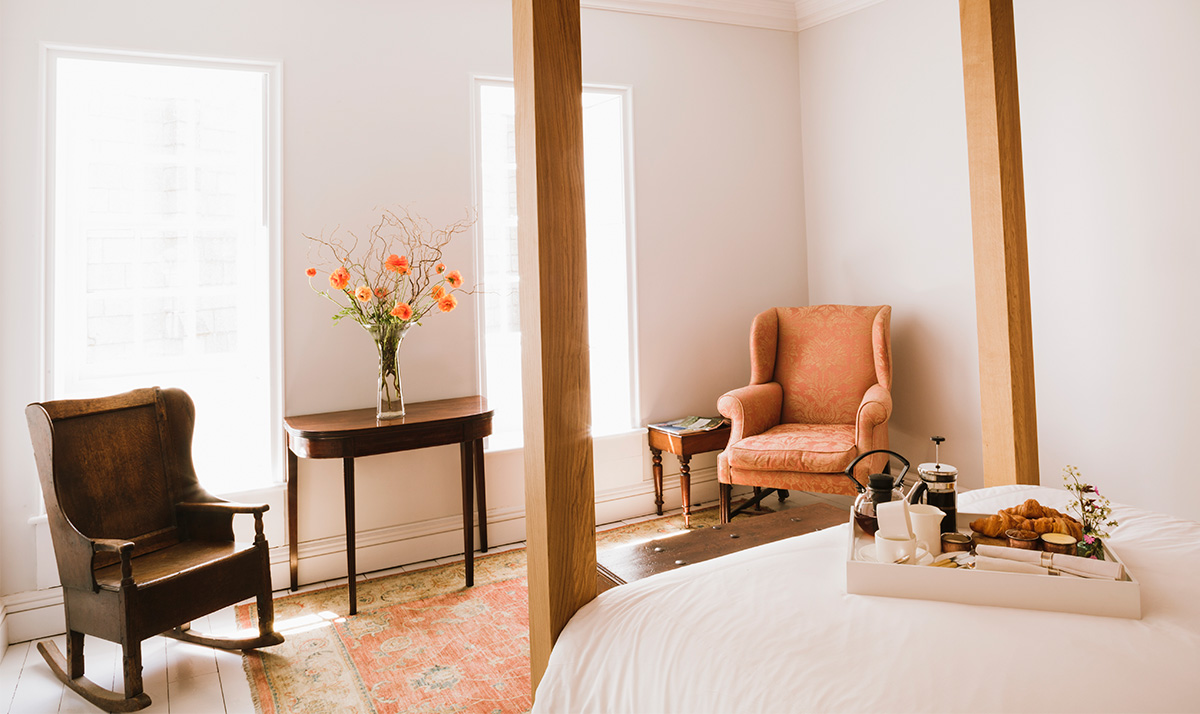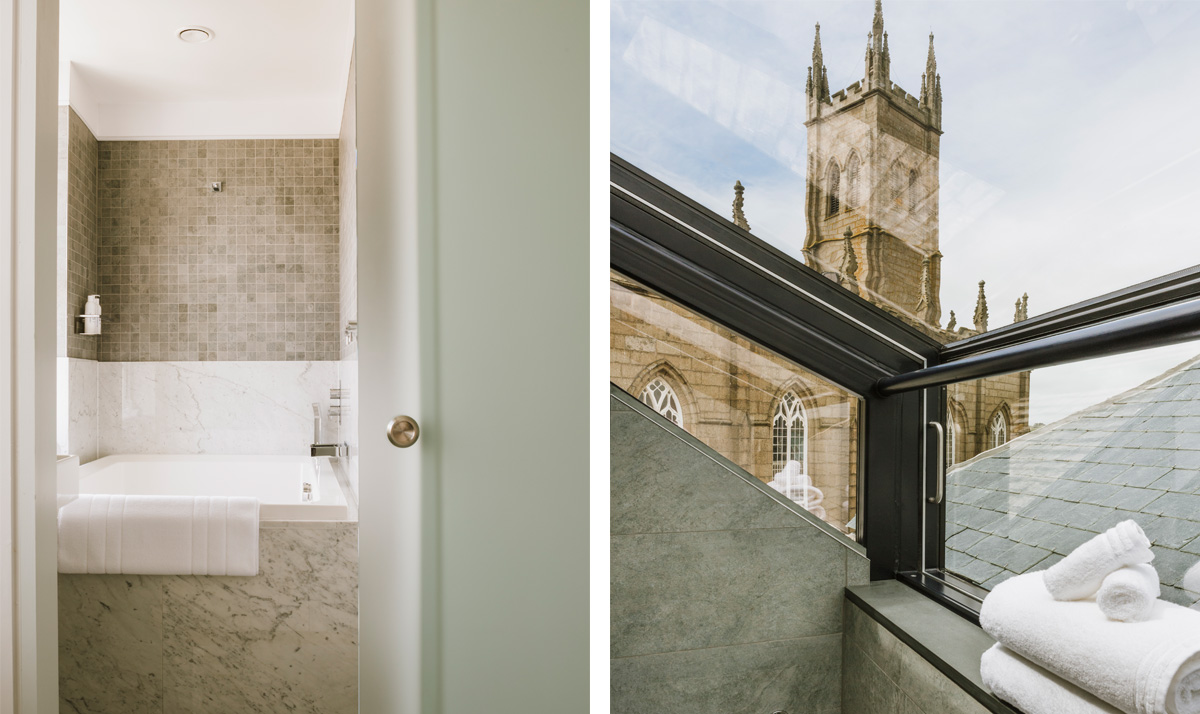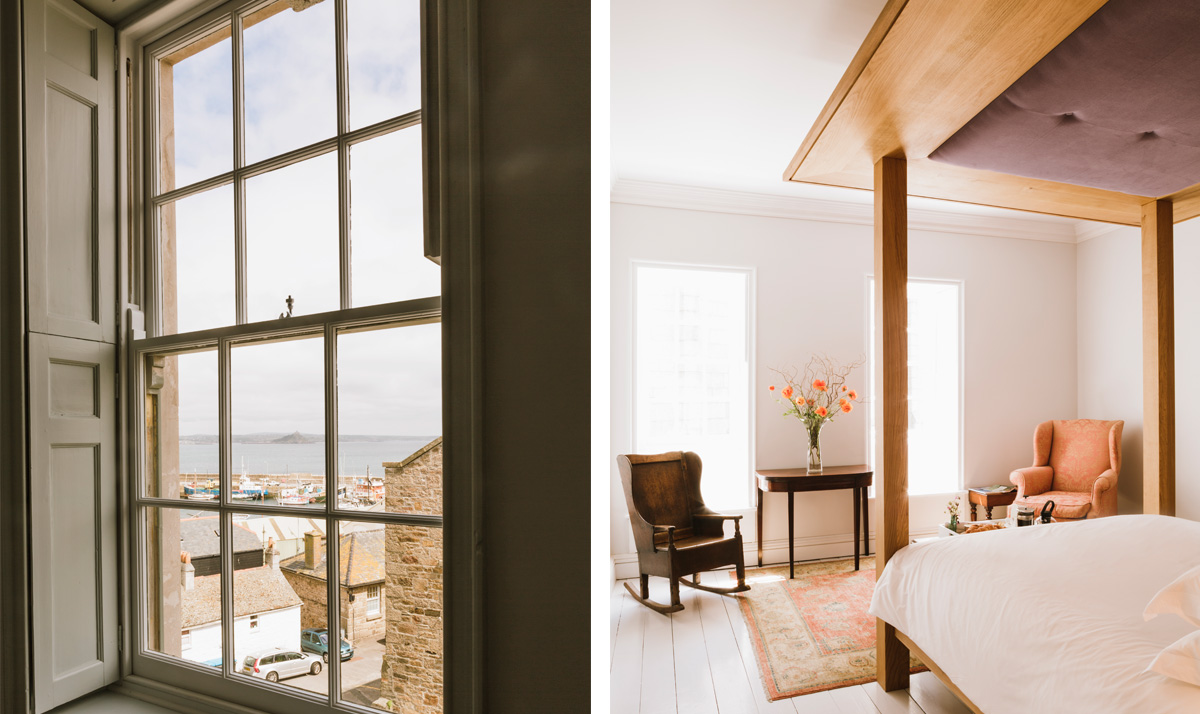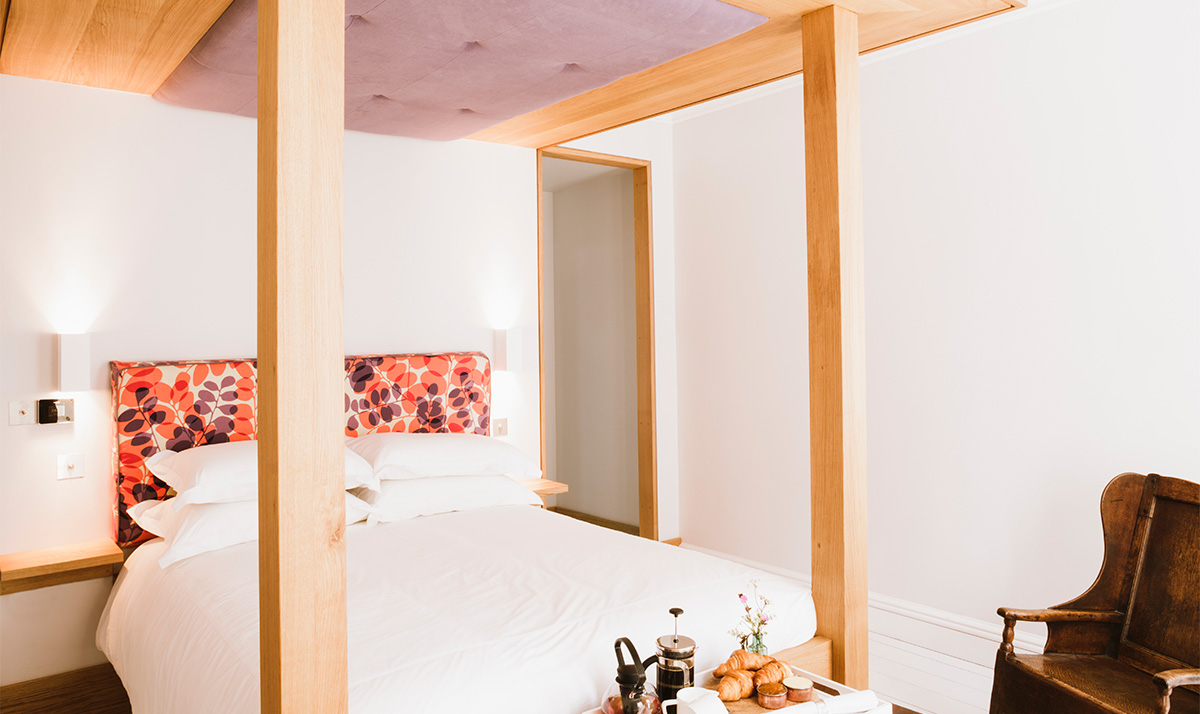 Next
Prev









Next
Prev
Chapel House has been carefully restored to team classic Georgian elegance with a contemporary twist and a laid-back welcome. Each of our six spacious double bedrooms features a handmade oak bed and contemporary en suite bathroom... choose from large, sink-down-deep baths and invigorating rain forest showers. All rooms look out to sea, and three have large windows with views across Penzance Harbour to St Michael's Mount, and stretching to far-off Lizard Point.
The light-bathed top floor is a contemporary space with three bedrooms and an open plan landing area, making it perfect for a family stay. Enjoy the panoramic views from the glass roof, or slide it back to experience the rare luxury of a bath in the open air.
Our two private suites offer an opportunity to benefit from all that Chapel House offers or simply to stay in splendid isolation and cater for yourself.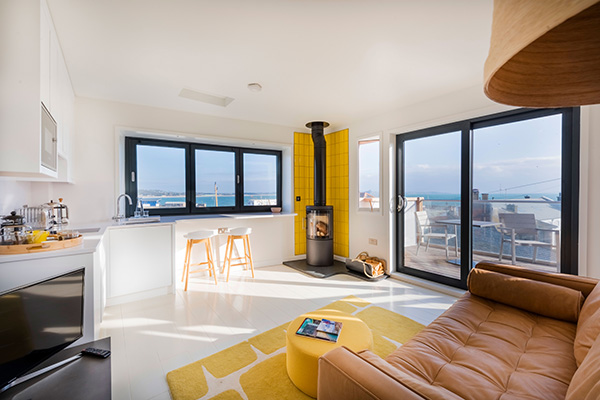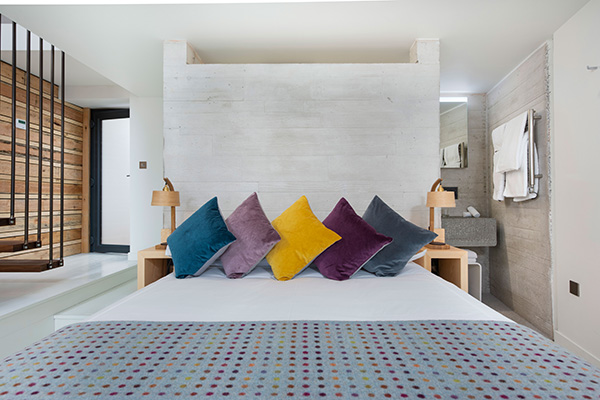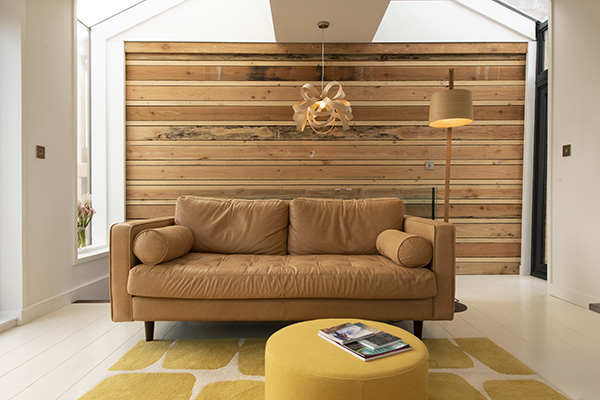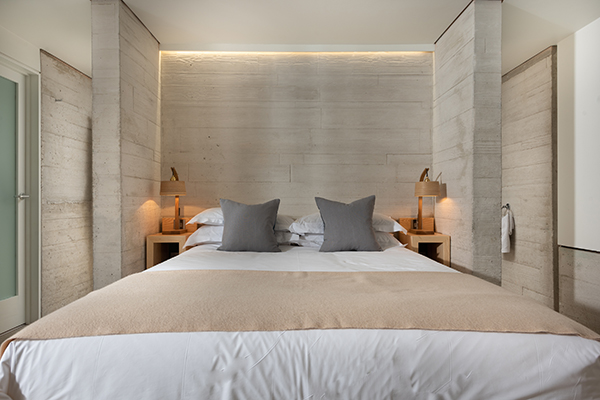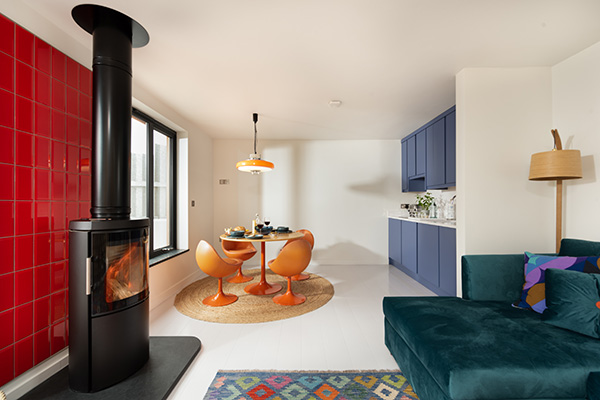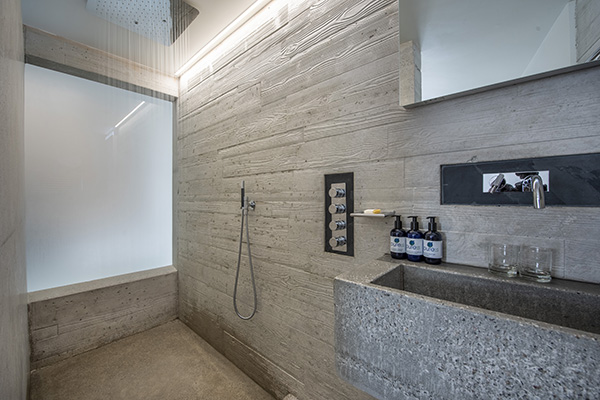 Next
Prev






Next
Prev
Every room comes with an iPad providing lots of local information and our own 'hidden gem' suggestions. We offer all the little things you'd expect, like free Wi-Fi, along with some others you might not. Our well-stocked boot room contains everything from spare jackets, woolly hats and wellingtons to toothbrushes and shaving gear.
Rooms are priced from £160 to £220 per night. We can accommodate single-night stays and offer reductions for stays of four or more nights. Take a peek at our Booking Information for more, fill in the form below or give us a call so that we can help find the room at Chapel House that's just perfect for you.
Treatments & Therapies
And during your stay with us, why not indulge in your choice of gorgeous treatments offered within the hotel by our resident holistic therapist, Rachel Lorente. Click here for more details.
Covid 19 guidelines
Cleanliness has always been a byword for us but the C-19 pandemic demands an even more rigorous approach to make sure Chapel House is a safe as possible for our guests and staff.
Our check in procedure is one of the first things you will notice. When you arrive, you will be asked some health questions and we may request that you have a temperature check. As ever, we will take you to your room but we can no longer show you where everything is and how it works. Instead you will be able to find this information on your in-room IPad.
To minimise the risk of transmission, we've removed bed throws and cushions and some of the ornaments from rooms. Our daily room service remains in place but if you wish, you can request that staff do not enter your room whilst you stay. Rooms are deep cleaned and sanitised between stays.
All surfaces and door handles in the house are sanitised at least every two hours during the day and we provide hand sanitiser and paper towels in your room and at key points throughout the house. We have a stock of latex gloves and masks available should you wish to use them.
As the house has plenty of spacious public areas, you should find no problem in social distancing when moving around.
We've changed our meal arrangements to ensure appropriate social distancing. You have the option of a light breakfast in you room and we also serve breakfast in the kitchen area and garden (weather permitting). Breakfast in the kitchen will cater for up to 6 guests at each of two breakfast sittings and the garden has lots of socially distanced tables. Our "help yourself" selection of breads, pastries, fruit juices, fruit salad, yoghurts and cereals is, at least temporarily, a thing of the past and now has to be served by us.
Unfortunately our popular kitchen suppers are off the menu until further notice but on Friday and Saturday evenings pre-booked supper is available at dispersed tables in the kitchen and gardens.
WHAT CAN YOU DO?
Please don't come and stay if you are not feeling well. Just call us and we will try and secure an alternative date for your stay
Make use of the hand sanitiser for your own safety and that of other guests and our staff
Please don't use the toilets in the public areas of the house. They are closed for the time being
Help us to manage a socially distanced breakfast by letting us know which breakfast sitting you would like to attend
Avoid picking up or touching any ornaments that are around in the public rooms and;
Respect the temporary embargo on "help yourself". We are always around if you want tea, coffee, cake, fruit or drinks.
{! Campaign Monitor --}